Street Soccer USA Cup
Great street soccer tournament held in Union Square, San Francisco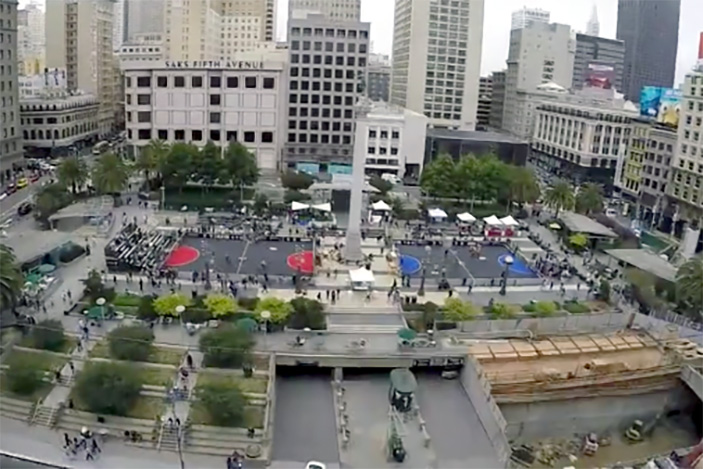 On July 16th-17th, Street Soccer USA held the West coast chapter of the annual Street Soccer USA Cup in Union Square, right at the heart of Downtown, San Francisco. Among the playing teams during the weekend were the SF Deltas, SF City, the Pink Panthers, Street Soccer San Francsico and many more amateur teams.
Matches were played on two SoccerGround Advanced pitches and a 1v1 SoccerGround Panna Cage.

The mission of Street Soccer USA is to build life-changing, community-based sports programs that reach the underserved communities across the United States and beyond. The organization aims at providing an alternative to the pay-to-play model of youth sports with a focus on social impact, confidence building, and community empowerment.
Street Soccer USA believes that, by creating safe places to play with trained, supportive and caring coaches, soccer can and will improve the capacity of participants to achieve bigger goals in terms of education and employment. Overall, Street Soccer USA provides many people with opportunities to thrive in a positive environment, brightening their lives on a daily basis.
More information on Street Soccer USA
More information on the Mini-Pitch system: www.mini-pitch.com