Impossible is nothing
Winter football fun in Latvia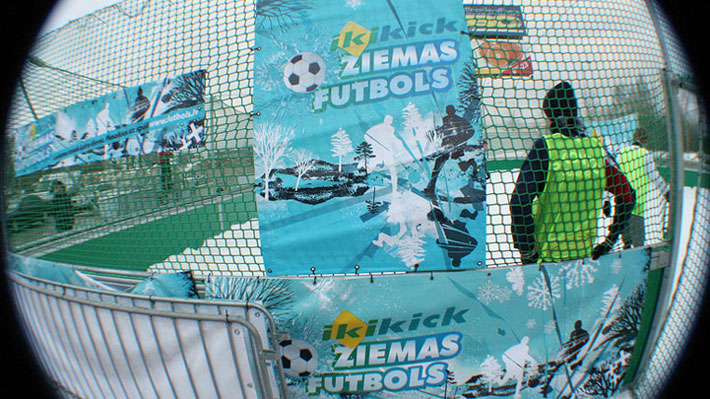 A SoccerGround in the snow and the Latvians just love it! Take a look at how much fun the snow white playing surface conjures up. It certainly sets the players' hearts racing!

Communications agency Inspired organized a very special tournament in partnership with the Latvian Football Association and Adidas. All with a freestanding SoccerGround Advanced rebound board system, no foundations needed...

Brightly illuminated by our 
 SoccerLight 
floodlights, especially designed for mini pitches. The Latvians prove that the "vagaries of the weather" which see some countries take a winter break are nothing more than an excuse.