Soccer5 - Five-a-side
First two five-a-side pitches built in Sharjah, UAE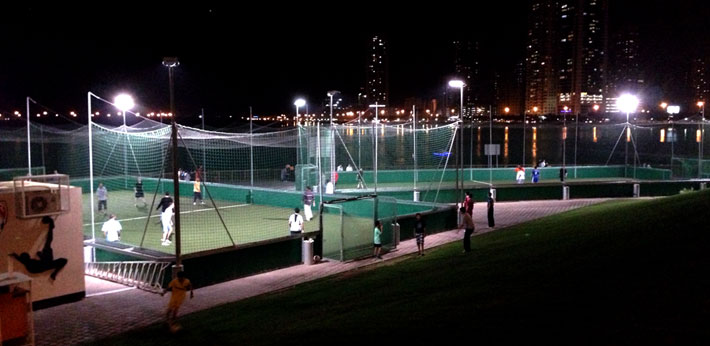 Against the backdrop of the impressive Eye of the Emirates big wheel and the magical setting of Al-Qasba in Sharjah, United Arab Emirates, USP has built two 15 x 30 m SoccerGround Advanced on the waterfront.

Numerous football fans gather here, especially once the sun has set, to play five-a-side football and to enjoy a friendly kickabout.

Thanks to the professional USP SoccerLight floodlight system, night becomes day here in the desert state.