Singapore Sky Pitch
First Rooftop football pitch for Singapore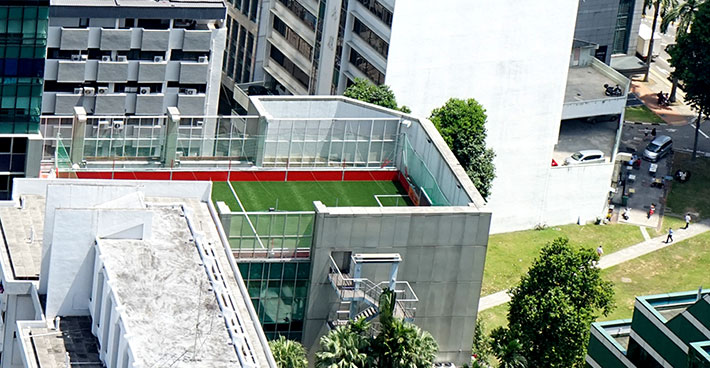 The Amara Hotel Singapore recently decided to replace their old rooftop tennis court with a SoccerGround Advanced to hiring it out to companies for activities for their employees, as well as to private teams.
They teamed up with Stadio Futsal, a professional company when it comes to building and hiring out sports facilities and just a few months later, an artificial turf was laid down on the ground and the free standing SoccerGround Advanced in the size of 30 x 15 m was installed without any need for drilling or mounting the construction to the ground.
The response is great, the court is booked every day and playing in such an urban surrounding is just fantastic.
Address: 8th floor at Amara Hotel, 165 Tanjong Pagar Road, Singapore 088539